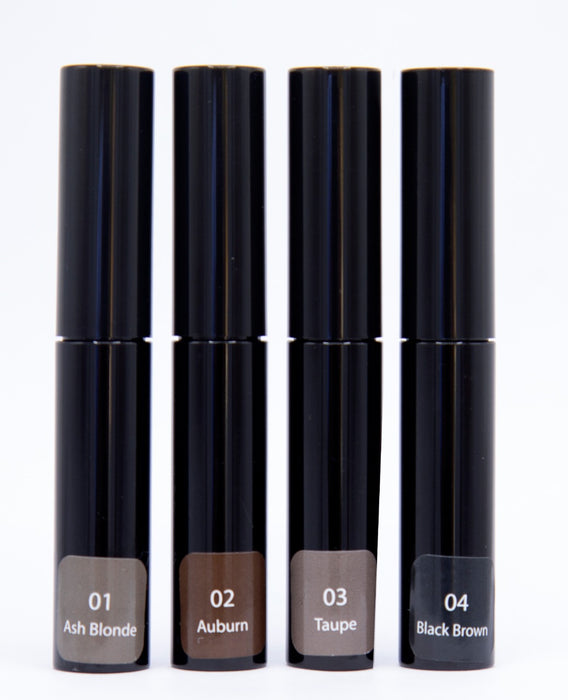 EYEBROWS MASCARA WITH BRUSH
 Do you have thin eyebrows and want to add volume to them?  Say Bye to your worries! Get ready to transform into a more beautiful you with the eyebrow mascara. 
The face of Dee brings to you the perfect tool for your eye make-up, the eyebrow mascara brush that gives volume or just a curvy and bold shape to your regular-looking eyebrows, making you look effortlessly hot and ready to go any time and every time. And what else? It's available in multiple colors to give you that trendy look. You can choose from blond, auburn, taupe, and black eyebrow mascara. 
BENEFITS of Eyebrow Mascara 
If you want to have that trendy curve to your eyebrows then it's time to switch over to the Face of dee eyebrow mascara that can be easily applied with the eyebrow mascara brush that comes with it. 

This eyebrow gel mascara is easy to apply.

Has a long-lasting result and is smudge-free. 

Gives perfect shape to your eyebrows by holding the hair in your desired direction.

Adds grace to your facial features.

Makes the eyebrows look fuller and darker.

Helps in covering the area of eyes with lash & brow gel mascara that goes unattended by the beautician while tweezing or threading. 

Enhances the overall beauty of the face by adding colour and volume to the eyebrows with this gel mascara.
USAGE: It is important to understand the correct way to apply eyebrow mascara. 
Take the eyebrow mascara brush

and after removing the excess liquid. Press it gently over the skin and cover the entire eyebrow in the direction of hair growth.

For darker eyebrows, repeat the entire process in the reverse direction also. 

Wait for the eyebrow mascara to get dry and set. 
You are ready for the show!
DISCLAIMER: The cosmetic product should be kept in a cool dry place away from direct sunlight. Keep away from fire. Keep out of reach of children. Follow a small patch check for allergy or any irritation, before applying over the entire area. Consult the doctor if irritation continues. Pregnant ladies should consult their doctors before using the product.