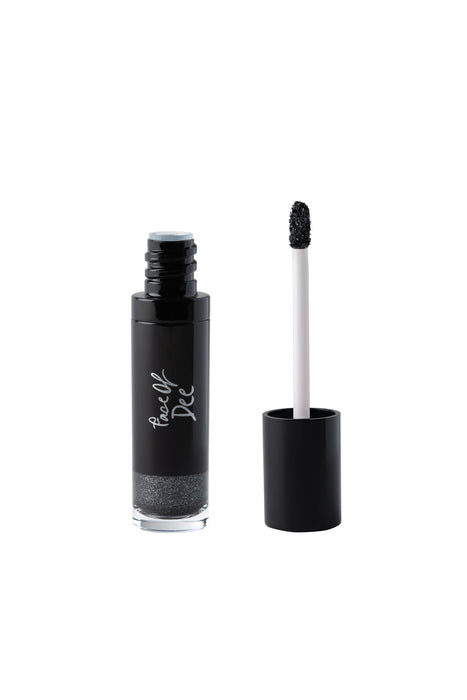 Wanna have those glimmering eyes with boldly highlighted eyebrows? Your wait is over! The Face of Dee presents the safe and sophisticated shades of eye shimmer that change the look of the eyes instantly. It is the best way to make your eyes go shimmering with liquid eyeshadow that perfectly covers the brow bone and the liquid glitter eyeshadow that reflects the glow on your face. The eye shimmer enhances the eye's appeal and makes them look bolder and deeper. The liquid glitter eyeshadow is the best way to reflect the light or the sunshine to make the eyes go dazzling as gemstones. A must-have cosmetic product by Face of Dee for the woman who loves to glitter and shine! The liquid eyeshadow is available in three sexy shades of eye shimmer – Tuxedo, Stiletto, and Affair. 
BENEFITS of Eye Shimmer 
If you wish to be the talk of the town with bold eyes that talk with people, then you ought to have the Face of Dee Eye Shimmer. 
It adds shimmer to the area above the eyes, making them look attractive.

The liquid shimmer eyeshadow gives a sophisticated and subtle look to the face.

Go underwater or take a shower without worrying as it is waterproof.

Easy to apply.

Dries easily and instantly.

Is smudge-free.

Lasts for 18 hours. 

Easy to remove. 

Reflects light just in the right intensity.
USAGE: Knowing the correct method to apply the liquid glitter eyeshadow can change the way you look. So, always follow the steps given below. 
Choose the color of liquid glitter eyeshadow appropriately as per your skin tone. 
Apply some primer over the eye area you want to cover. 
Using an eye shadow brush, apply the liquid shimmer eyeshadow on the eyelid. Make sure not to reach the crease. 
Use the same eye shimmer under the brow bone to complete the look. Dab gently with the tear duct. 
And you are done with your stunning eyes that glitter with liquid glitter eyeshadow!
We deliver across UAE and Lebanon.
DISCLAIMER: The cosmetic product should be kept in a cool dry place away from direct sunlight. Keep away from fire. Keep out of reach of children. Follow a small patch check for allergy or any irritation, before applying over the entire area. Consult the doctor if irritation continues. Do not taste or swallow any cosmetic product. Pregnant ladies should consult their doctors before using the product.