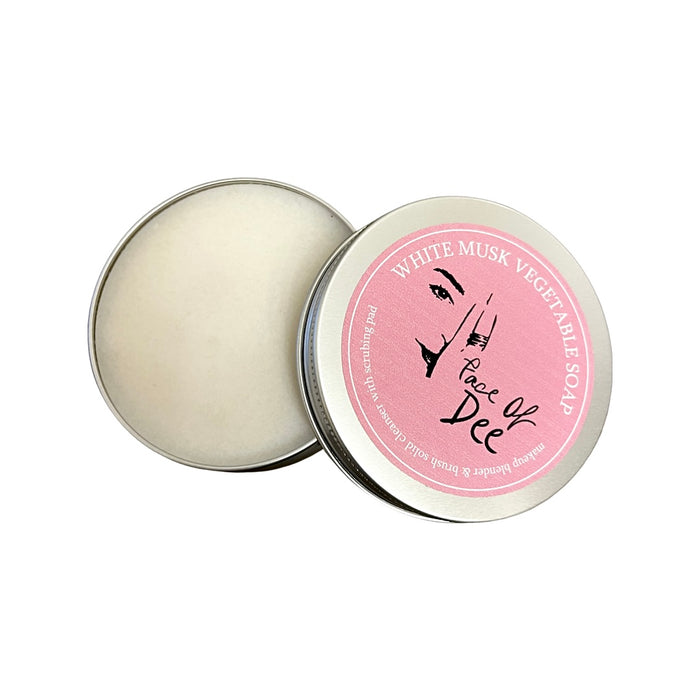 White Musk Vegetable Soap
Makeup Blender & Brush solid cleanser with a scrubbing pad.
Neutral completely vegetable ingredients specific for ~Makeup Blenders & Brushes cleaning. Enriched with oils that perfectly remove every color trace and have a light pleasant scent. Eliminates dirt and germs from your makeup applicators. Practical aluminum box easy to carry everywhere with you. Comes with a scrubbing pad for a perfect cleansing effect. Leaves your applicators clean, soft, and delicately scented.
- Cruelty-Free 
- Vegan
- Easy to carry with you