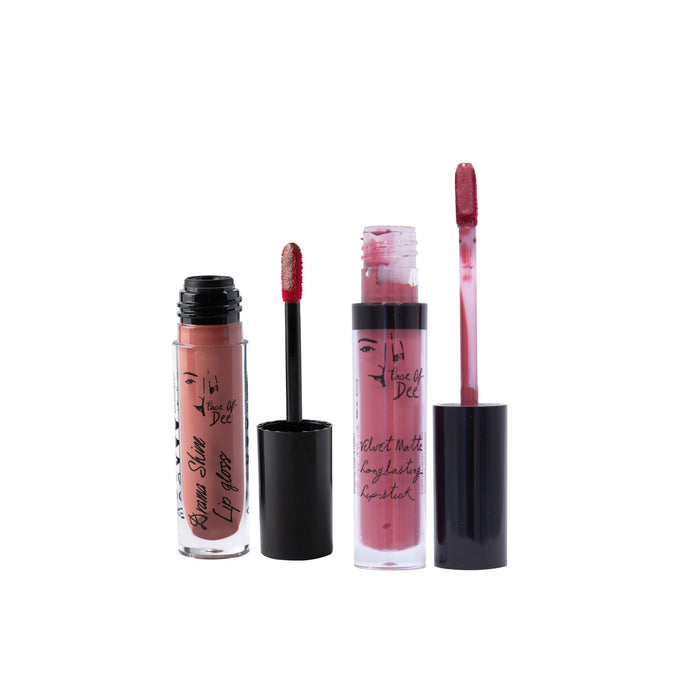 Drama Shine Lipgloss + Velvet Matte Long-lasting Lipstick - (Combo Pack Offer)
Heading to a party tonight? Looking for a long-lasting smudge-proof liquid lipstick? Putting on a perfect lipstick shade is very important and adding on sexy lipgloss to glam those lips is like the cherry on the top.
The face of Dee brings you the perfect lipstick set. The velvet matte long-lasting liquid lipstick would just make you stand out and last all night.
Benefits of Drama shine lipgloss and Velvet matte long-lasting lipstick:

The velvet matte liquid lipstick gives you the perfect matte finish.
It's super creamy and highly pigmented.
It is soft and light on your lips and doesn't make them dry.
Comes with a unique applicator for precise application.
The lip gloss makes your lips look more shiny and irresistible.