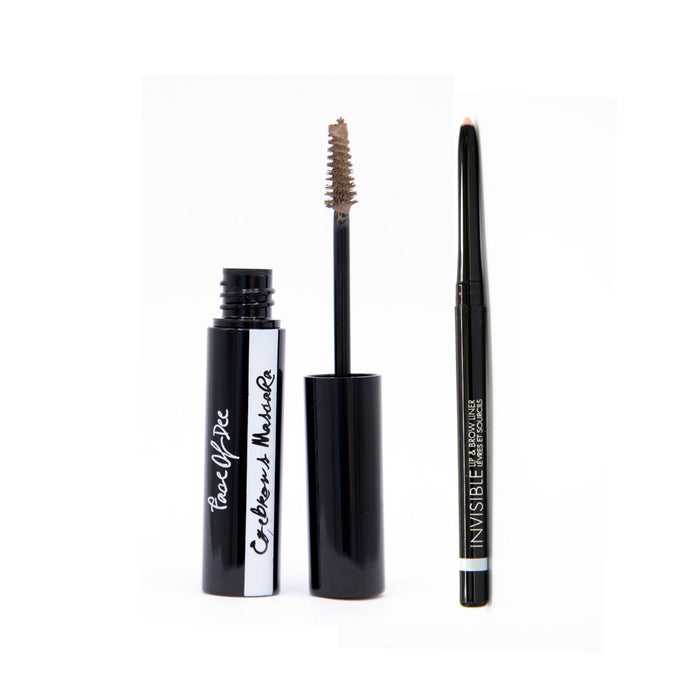 Eyebrows Mascara + Invisible Lip & Brow Liner (Combo Pack Offer)
Perfect eyebrow mascara and an invisible lip and brow liner combo. Who doesn't want attractive and beautiful eye makeup? You don't have to worry about your thin eyebrows anymore! Get ready to transform into a more beautiful you.
The Face of Dee presents you with the best eyebrow mascara with an invisible lip and brow liner combo kit. The eyebrow mascara gives volume and bold shape to your normal eyebrows. Who doesn't want that perfect eyebrow curve? And the invisible lip and brow liner are just perfect to keep your brows intact in place and avoid smudge.
Look effortlessly beautiful and stunning to go anytime and anywhere. It's available in multiple colors to give you that trendy look. You can choose from blond, auburn, taupe, and black eyebrow mascara.
Benefits of Eyebrow mascara and Invisible lip & brow liner:
If you want to have that trendy curve on your brows, switch to the Face of dee black eyebrow mascara, which can be easily applied with the eyebrow mascara brush that comes with it.

This brow gel mascara is simple to use and produces a long-lasting, smudge-free finish.
Enhances the beauty of your facial features.
Makes the brows appear fuller and darker.
Covers the area around the eyes with lash and brow gel mascara that is left unattended by the beautician while tweezing or threading.
The Totally invisible & colorless brow mascara sustains longer and is waterproof.
This gel mascara enhances the overall beauty of the face by adding color and volume to the brows and the invisible brow liner keeps it in place.
You're now ready for that party!